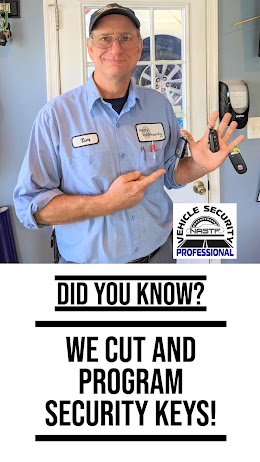 NASTF Key Programming at Petty Motorworks
In today's rapidly advancing automotive landscape, vehicles have evolved with cutting-edge technology, including advanced security systems. Nearly all modern vehicles come equipped with security features that require a programmed ignition key for operation. These keys range from traditional blade-style to proximity keys with push-button start functionality. However, replacing these keys through a locksmith or dealership can be costly. That's where Petty Motorworks steps in.
What is NASTF Key Programming?
NASTF, the National Automotive Security Taskforce, was established to create a secure platform for automakers to safeguard sensitive vehicle security information from falling into the wrong hands. This is crucial in an era where automotive security is paramount.
What is a VSP (Vehicle Security Professional)?
A VSP is a designation that can only be obtained through NASTF. To become a VSP, both the business and the individual must undergo extensive background and financial checks. This designation is exclusive to employees of licensed businesses with impeccable reputations and strong financial standing. Renewed annually, it is mandatory to program high-security vehicle keys and associated modules, such as engine control computers.
Why Choose Petty Motorworks for NASTF Key Programming?
At Petty Motorworks, we take pride in our commitment to excellence. Our owner, Tom Petty, is a highly respected diagnostic technician who recognized the importance of expanding our services to include high-security automotive keys and remotes. We have invested in extensive training, cutting-edge equipment, and a robust inventory to meet the highest ethical standards outlined by NASTF. This dedication allows us to serve our customers with the utmost professionalism and security.
Secure Your Vehicle Today
Ensure the safety and functionality of your high-tech vehicle by choosing Petty Motorworks for NASTF key programming. Contact us today to experience the peace of mind that comes with a certified VSP handling your vehicle security needs.
At Petty Motorworks, we're your trusted partner for NASTF key programming, ensuring the security of your advanced vehicle keys. Contact us today to benefit from our expertise in high-security automotive key programming.